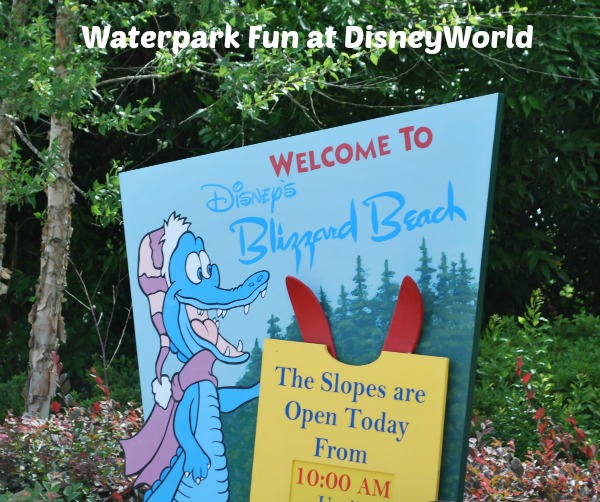 I was kind of putting off visiting Disney's waterpark, Blizzard Beach for fear it would wear the kids out or they'd get sunburned and be uncomforatable. Plus water parks are kind of a new thing for my kids. Since Bug doesn't like water splashed in his face, and neither of them swim needless to say we were all just a tiny bit concerned. But once they put their life vests on, I was so glad they had one large enough for Bug, we all felt better. And it eased up the stress level for Bug too. But still we started off slow.
Bug wanted me to go with him to Tike's Peak. And I think that helped him a lot. It was a very gentle and fun ride dropping him off into a shallow pool he could step right into. Of course, he had to do that more than once. Then of course, he had to take his sister and get his dad to go. We did eventually move on to the rest of the park though.
Cross Country Creek – Oh how my kids loved this one. It is essentially a lazy river. Just hop on an inner tube (single or double) and relax as the current takes you around. While my Bug was so against this, it didn't take long for him to relax and just enjoy it. Then of course, he didn't want to leave it and we wanted to see the rest of the park.
Melt Away Bay – Ouch! The waves even up against the shore were a bit rough. And so was the ground. My Princess was sitting down and the waves caused he hip to rub against the ground and boy did that hurt. It left a red mark and some pain. We left this area and decided to check out the rest of the park. It's a nice area don't get me wrong just be aware of the roughness of the "beach".
Ski Patrol Training Camp – This was a popular area with the kids. Princess gave it a try and didn't make it across but she didn't give up and was able to get all the way across the second time. Way to go Princess!
Teamboat Springs – You know those photos on the Disney ads with the kids smiling from ear to ear with pure joy? What I like to call the "Disney Smile" Well, it was on this ride, we got it! We were on the opposite side of the kids and just watching their faces and listening to them laugh on this particular ride was just perfect. It was the "Disney Smile". And of course, I couldn't have my camera with me for two reasons: 1) I didn't want to get it wet and ruin it and 2) I needed to hold on. But have no fear it is etched in my mind and heart.
And do worry, if you really like the thrill rides you could always try Summit Plummet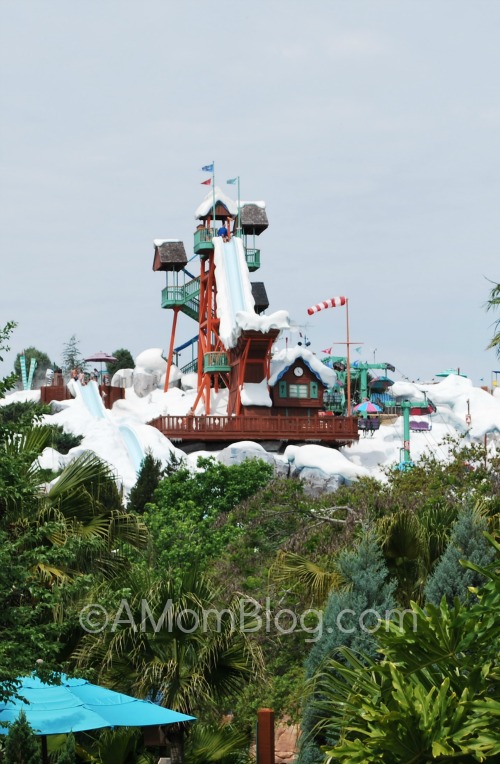 Disney's Blizzard Beach surpassed my expectations. It was so relaxing and calming. The kids loved every minute and so did we. No stress, no long lines, no having to wait for innertubes (plenty for everyone), lots of lifeguards, complimentary life vests – so much to love about Blizzard Beach. We laughed, we smiled and we got wet, wet, wet.
(Visited 292 times, 1 visits today)