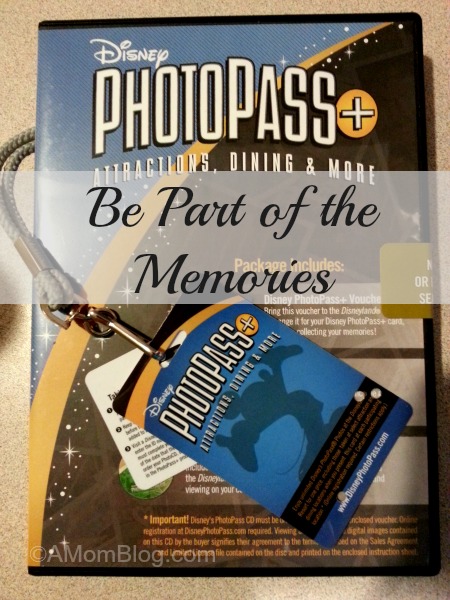 I tend to be one of those moms who hides, yes hides behind the camera. Come on admit it, you do it too don't you? It's my camera and therefore I get to take the pictures. But then I look back and guess what? No pictures of mommy. I need to give my kids their memories and moments to look back on with joy. How can I do that if I keep taking myself out of our pictures?
Have you ever really stopped and noticed just how many photographs you aren't in?
This trip to Disneyland was going to be different. I decided long before we headed out that I would not hide behind my camera. I wanted to be in the memory making and the special moments and not be the one on the outside looking in. So one of the first things I did was pre-order the PhotoPass+.
By the last day of our trip, I was done carrying my camera. I didn't want to lug around my heavy 35mm camera anymore and neither did anyone else. I just wanted to enjoy living in the moment with my family. I left my camera in the room, which I have never done, and relied on my cell phone (lots of selfies with the kids taken) and to a greater extent our PhotoPass+. It was so nice to know I could still have those special moments captured without the added weight of my camera around my neck (even if only for a day).
Oh and one of the other great advantages to the PhotoPass+ is it includes many additional photo opportunities outside of the photo pass photos including character meals at Goofy's Kitchen, Ariel's Grotto, Disney's PCH Grill, and Plaza Inn AND these attractions:
California Screamin'
Space Mountain
Splash Mountain
Radiator Springs Racers
The Twilight Zone Tower of Terror
That was a huge plus because there was no way to capture the thrill, excitement and sheer fun with my own camera on rides like Splash Mountain and Radiator Spring (which I think we rode at least a dozen times).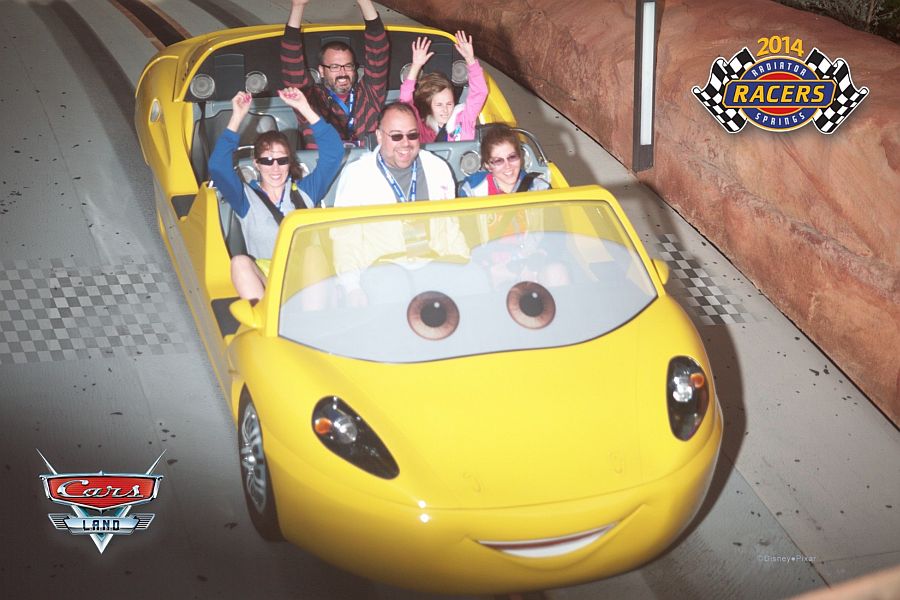 And I didn't have to carry any attraction photos I purchased with me in the parks nor did I have to pack them and worry they'd get wrinkled. I got home and downloaded all my photos straight to my computer!
I want to encourage you not only when you make special trips but even in everyday photos and moments to get yourself back in the picture. Give your kids, your family and yourself memories with you in them. I am the self conscious one who never likes what she looks like, doesn't like her hair or her make up or looks old or weighs more than she should. I am the queen of those excuses. Don't let that take you out of the memory making. It's not a run way, it's you making memories with your family for a lifetime.
If purchased at least 14 days in advance you'll save a lot of money over buying the PhotoPass+ once you get there. Plan ahead to be in your family's memory making moments.
Thank you Disney for reminding me to get in the picture and really enjoy the moments of magical memory making with my family and the way to do that with the PhotoPass+.
I paid a fee to attend the Disney Social Media Moms Celebration. Additional perks were included to enhance our magical visit. I was not paid nor am I required to blog about our experiences. All thoughts are 100% my own.
(Visited 87 times, 1 visits today)