Love Disney and the beach/nautical theme? Then Disney's Yacht Club is for you.  A beautiful sbeach, sand bottom pools and the magic of Disney all wrapped up together.  Disney Social Media Moms Conference was my first opportunity to stay at the Disney Yacht Club Resort. Let me show you around a bit.  As soon as you exit your vehicle the first thing you'll hear is "Welcome Home" and the staff certainly made you feel as though you were.  The lobby was always filled with smiling face and more than ready to help cast members.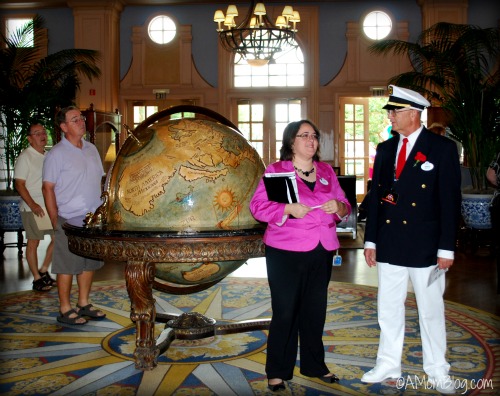 Our room was beautifully decorated. Every little detail reminded you, you were right in the middle of the Disney magic.  That little Mickey Mouse lamp was my favorite piece to look at. Looking at it just made me smile.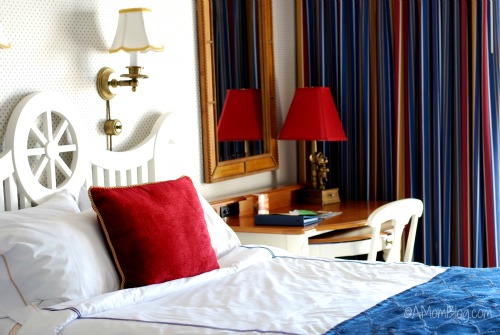 There was more than enough room for the four of us with two extremely comfortable queen beds and the day bed you see below.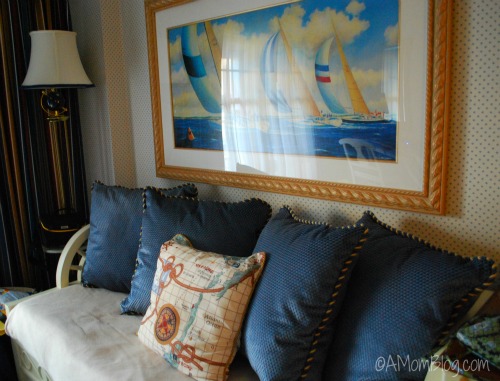 The double vanity provided plenty of space for us to spread out our bath and health care essentials.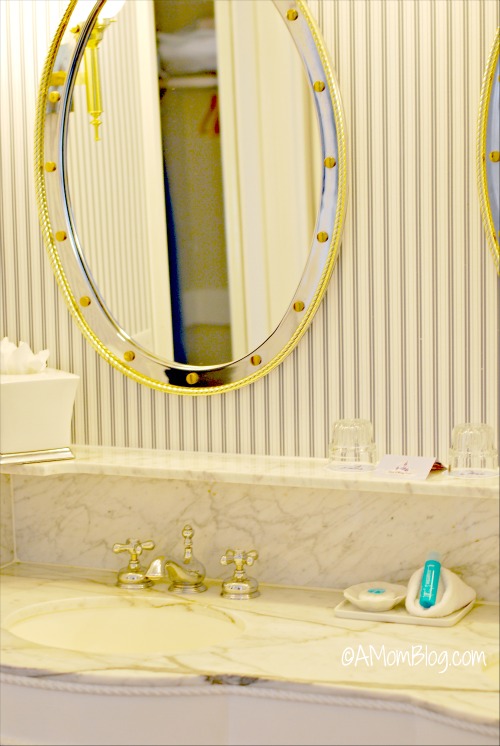 This was just one of the hotel pools. With sand on the bottom the kids felt like they were at the beach.  Even with Epcot only a 5 minute walk or so away or a ferry boat ride over we had the hardest time pulling the kids  away from the pool. They enjoyed it so much. The is also another pool just a bit further down with a water slide which was very popular.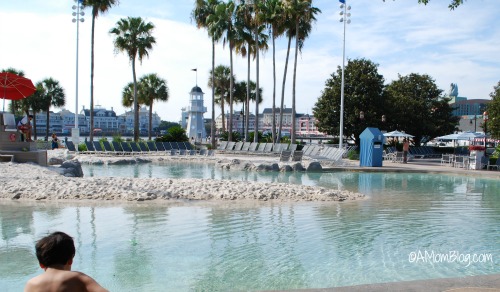 And boy am I missing my view from the balcony.  Imagine waking up to this view.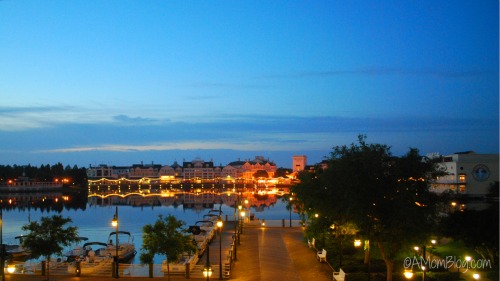 The staff and service was no less than what you would expect from Disney, excellence, sheer excellence!
I paid a fee to attend the Social Media Moms Celebration at Walt Disney World. As an attendee I received discounted rates and additional perks enhancing the magical Disney experience. I was not asked to blog about my experience. As always all thoughts in this post are my own.
(Visited 228 times, 1 visits today)