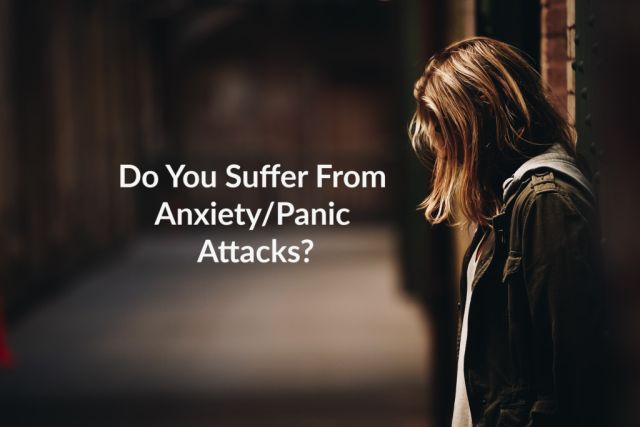 Anxiety/panic attacks! What's a panic attack? Sounds pretty silly doesn't it?
Maybe you think it's just people who don't know how to deal with life or manage stress or maybe you've never even known anyone who suffers with panic attacks.
What is a panic attack? What does it feel like?
Honestly, I don't know what they feel like for anyone other than myself. I think they may have some similarities but they are all different in some ways for each person.
But I can tell you what one feels like for me. In fact, if I'm being totally honest I'm typing this up while I'm having one. It's not bad but I've been fighting it for several hours now. My right hand starts to get a nervous feeling, numb almost, tingling sometimes then starts to tremble. It makes typing hard and sometimes I have to really think hard to get the correct finger to actually press down on the key I want it to hit. You know how when you type you type without even thinking? During a panic attack I can't do that.
One of the worst parts for me anyway is the racing heartbeat and uncontrollable breathing. The trembling I can deal with. But being unable to breath because even the lightest of tank tops or even just a sheet lying over me feels like someone standing on my chest while someone else is pressing on my throat so much so that I can't even breathe. Struggling to keep from throwing up while you are nearly hyperventilating isn't easy in fact, it's down-right miserable.
My Journey through the Panic
Personally I've struggled with panic/anxiety attacks since I was in my mid 20's considering I'm near my mid 50's that's a long time. When I first started getting them I saw a doctor and he gave me medication to help me deal with them. Then the idea of "dealing" with panic attacks was to just take a pill, fall asleep for 16 hours and when I woke up, it would be gone. To say it made work and life difficult is an understatement. After well over a year and a half of that I quit the medication cold turkey (boy was that a mistake!). That was not easy and later on I found out why. The medication I was prescribed should have only been given to me for no more than six months as it was addicting. Wish I had had the internet back then.
But as hard as it was I got through it. I searched and searched for ways to control the anxiety. I finally did with rubber bands, breathing patterns, muscle control, learning to stop them before they get too far along.
Most days, I managed to keep them away but I will admit, I did end up in the emergency room at least once from one really severe attack.
It was humiliating. It was so long ago but I still remember it so clearly. And then I learned to control them, to control my mind and keep my body from doing things that I thought I couldn't control.
They're Back!
Up until about a year and half ago, they were gone or at least I thought so.
Maybe they never really go away and just rear their ugly heads when they feel like it. Since then they have been almost a daily thing, some days mild enough so no one knows but me and I can get it under control pretty quick. Others I can still hide from people and only I know about the trembling, the nervousness, the racing heartbeat but still controllable for me.
At least until the other day, oh dear that was an emergency room worthy one. Just imagine severe nausea, an elephant on your chest, being unable to breathe, sitting on the floor in the bathroom trying your best not to throw up while your body is trembling, you're crying and you can't stop and you are nearly hyperventilating. All of that mixed together all at one instance is just sometimes too much to bear. And then the control starts to come back and the calm returns and then as quickly as it came on it's gone leaving you feeling embarrassed and ashamed and FOR WHAT? Something you couldn't control.
Hope for the Future
For probably 20 years of those 30 since I was diagnosed with panic disorder they were gone or maybe the words "under control" are a better way to put it. I've done it before. I can do it again. Right?
But you know, as a mom I'm not so worried (ok I'm worried a little) about me as I am my kids. Oh please, don't let them suffer from anxiety/panic attacks like I do. My heart would just break if I knew they struggled like I do with this. It's hard enough when your kids see your hands tremble and shake and you have to shrug it off as, "it's nothing, I'm ok" and you see the worry and fear in their eyes.
Do You Struggle With Panic Attacks?
I don't know why I'm telling you all this, maybe I just needed to get it out, or I just needed to post something or maybe, just maybe you needed to hear this. Maybe you struggle with this and you need to know you aren't alone. And trust me, even though you might feel it sometimes, you aren't losing your mind either and neither am I.
Maybe I wrote this for me. Or maybe I wrote it for you.
(Visited 121 times, 1 visits today)