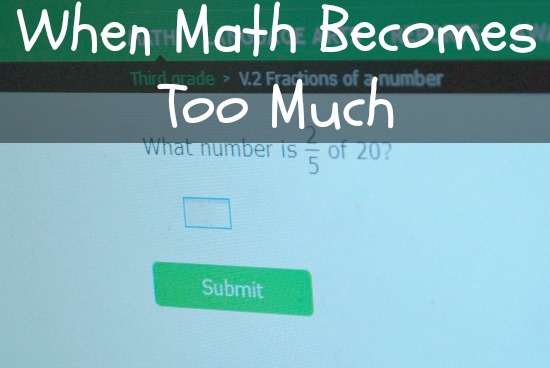 Some homeschool days are just not easy. Today was one of those days. Frustrating for me, frustrating for him. I literally just wanted to scream and cry. Scream from the frustration, cry because I couldn't help him. I felt so lost, so helpless. So afraid for Bug's future. Yes those thought of what happens when he has a day like this at work as an adult with a job. They are always there.
It was rough, not that the work was rough but sometimes Bug's brain just totally blocks out things that I know he knows how to do.
But one thing a friend of mine continues to remind me is that it's ok to stop, it's ok to take a break and let both of us regroup. It just breaks my heart to see my son in tears because he can't remember what to do when he's asked to "group" things together.
So I did it, I said enough! He needed a break and so did I. He had to go let all that frustration out and bring himself back down to a calm state of mind so he could continue. So after I held him in my arms as he allowed those tears of frustration to fall, I let him do that, I let him go on his own so he could regain his composure.
I just didn't want to face those math problems again, not yet. He worked on language arts and did just fine. For some reason, his brain just was refusing to think in terms of math today. But I couldn't just let him give up. So after the hugs, tears, a break, Language Arts and lunch I decided to jump back in and hoped and prayed we could get through math now.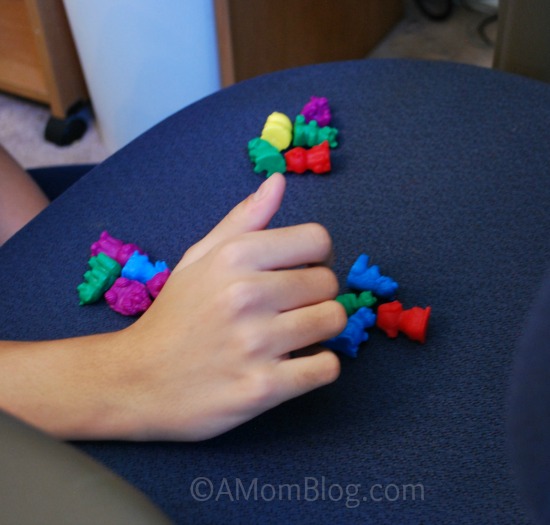 I pulled the teddy bear counters out again and as calmly as I could I worked with him trying my best not to let frustration get a hold of me again. Today's frustrations were not his failure but mine. Can I just please remember it's ok to take a break when we need it? This isn't public school, why won't my brain remember that?
(Visited 61 times, 1 visits today)