I was so disappointed in myself last year when I wasn't able to find the time to take an excursion from Beaches Resorts. This year, I made sure I did. Thanks to a generous discount I was able to join my friends on an island excursion to Iguana Island. Island Routes Tour desks can be found in the lobby of the Caribbean Village and outside the Italian Village while on property or you can book your adventure online at IslandRoutes.com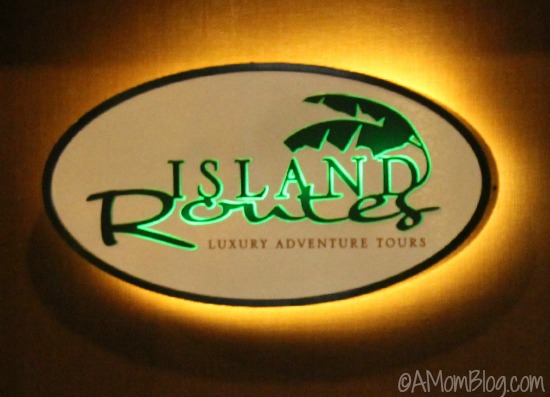 I actually attempted to try snorkeling but the water was just too rough for me. I did manage to jump off the boat but once in the water I knew it was going to be more than I could handle. But I must say, I am proud of myself for at least giving it a try.
I am still working out the bugs and trying to learn how to use GoPro Studio but for now, I wanted to share just a few pics from our day tour to Iguana Island.
Like I said, the waters were a little rough for my liking when it came to snorkeling for the first time but other than that, I couldn't have asked for a more beautiful day in the sun and on the ocean especially with such great friends and fun Island Routes staff. They had us singing and dancing the entire time.
And to my surprise, I wasn't as freaked out about Iguana's walking around freely on the beach as I thought I would be. But I will say this, take watershoes with you so walk on the sand at Iguana Island. Stickers – ouch!
Yay me! Just a few new experiences to add to my "done it!" list.
Snorkeling can be done just a 10 minute walk down the beach from Beaches Resorts at no cost and many bloggers and their families did that as well. If I ever get the chance to visit Beaches Turks & Caicos Resort Villages & Spa again, I will have to give that a try. But sitting on the side of the boat, singing and laughing with friends while the breeze hit my face and sun shone down on me while staring out at that amazing turquoise water was worth every penny to me.
I paid a fee to attend the Social Media on the Sand conference as you would any other conference. I did receive a discounted rated from Beaches Resorts in Turks and Caicos for my stay and this tour. Thank you to BSM Media, Beaches Resorts and all the conference sponsors who made Social Media on the Sand possible.
(Visited 108 times, 1 visits today)