This post contains affiliate links which means if you make a purchase after clicking on an image or link, I make a very small amount. But don't worry that doesn't affect how much you pay. Maybe eventually, I'll be able to buy a cup of coffee with it.
Disney-fying a bathroom doesn't take much and can be budget friendly. Add splashes of color and Mickey and Minnie Mouse to take a drab, plain white bathroom and turn it into something fun and fabulous!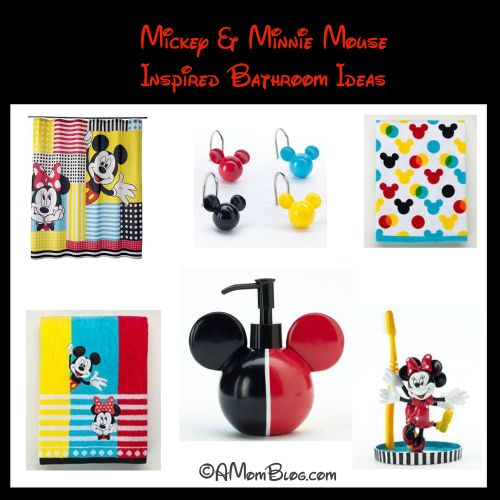 Simple little touches of color can really make a room pop! You can add a simple black and red Mickey Mouse Soap Pump like this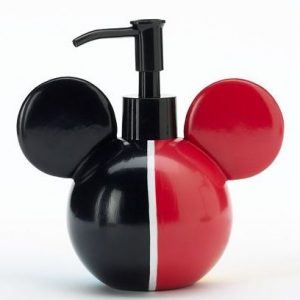 and some red and black towels to easily add some Disney pizzazz to your or your teen's bathroom.
Something simple that gives you that Disney feeling might be fine for an adult or young adult's bathroom but for a young child's bathroom pull out all the stops (while staying within your budget).
To Disney-fy your child's bathroom a bit more and  if they love color then you might want to try adding that Disney flair in a big way. I don't know any little kiddo who enjoys taking a bath. Baths are no fun so make it fun! Think something more along the lines of this: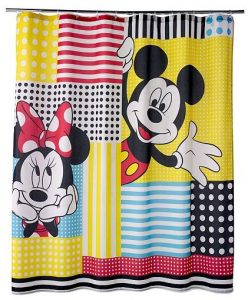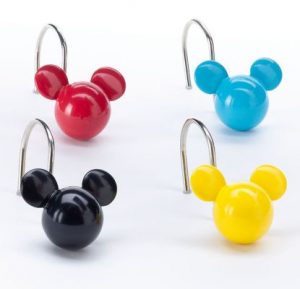 Remember Disney is all about the details. The Mickey Mouse Shower Curtain Hooks are the perfect accent for a Mickey & Minnie Mouse Shower Curtain. Once the kids have hopped out of the shower wrap them up with these Mickey & Minnie Mouse Bath Towels or Mickey Mouse Polka-Dot Bath Towels.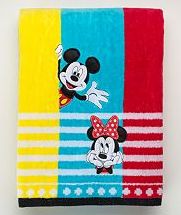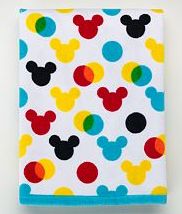 Have really little ones? They'll love it when you wrap them up in one of these
Mickey Mouse
or
Minnie Mouse Bath Wraps
!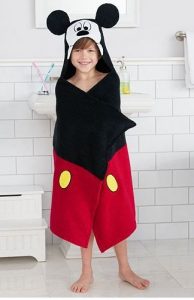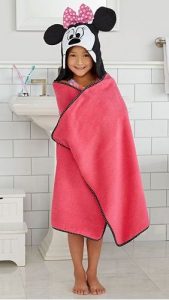 Don't let the fun stop there. Add this adorable Mickey & Minnie Toothbrush Holder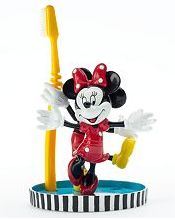 And now you've got a fun, Disney-fied kids bathroom they'll enjoy and maybe just maybe, cleaning the bathroom will actually make you smile. Maybe?
(Visited 457 times, 1 visits today)