This post contains affiliate links which means if you make a purchase I receive a very small commission but don't worry it doesn't impact the price you pay at all.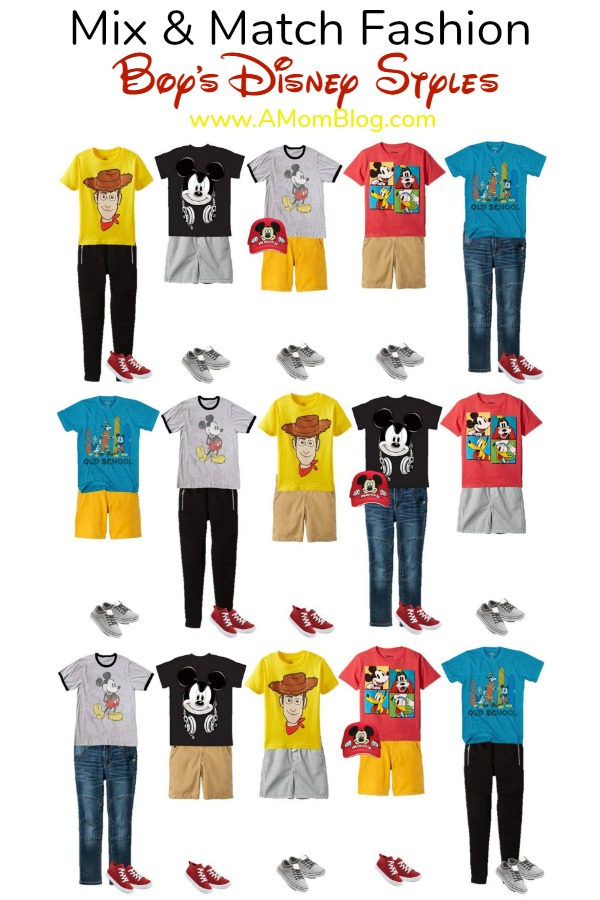 I love being able to mix and match outfits! Not only does it save me closet space, it saves me suitcase space when traveling. Plus no one wants to lug around a bunch of suitcases and bags through crowded airports with little ones. Mixing and matching is totally the way to go not only for mom's and dad's but for the kids too.
The more outfits kids can make with the least amount of clothing pieces works for me. With just these 5 shirts, 1 pair of jeans, 1 pair of jogger pants, 3 pairs of shorts, 2 sets of shoes and a cap you can make a minimum of FIFTEEN outfits! And that's just the minimum, there are plenty of more combinations you can put together.

5 Disney Themed T-Shirts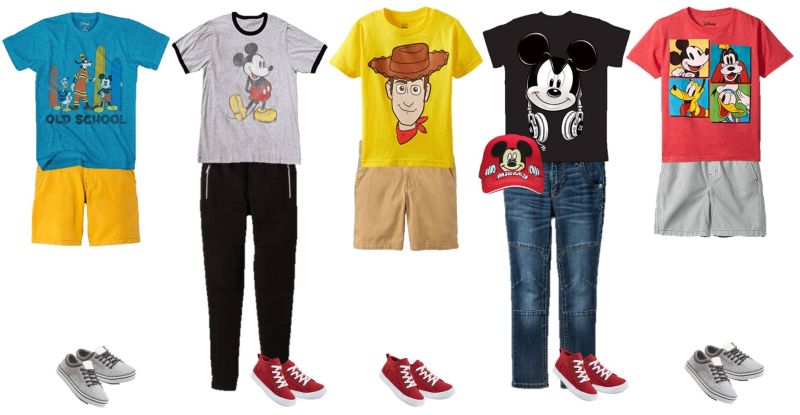 Shorts, Jeans & Joggers

Sneakers
Ready to get your little guy Disney-fied from head to toe? You've got plenty of ideas to work with now, so get to shopping and have some Disney themed fun!
(Visited 52 times, 1 visits today)