This post contains affiliate links which means if you make a purchase I receive a very small commission but don't worry it doesn't impact the price you pay at all.

Mix & Match Disney Fashion Ideas for Girls
As a mom of a girl, I know how much fun it is to dress up your little girl while she still lets you have some input. They grow up too fast. These five fabulous Disney themed tees combined with a few other pieces like jeans and shorts make the cutest Disney themed outfits, she's bound to love.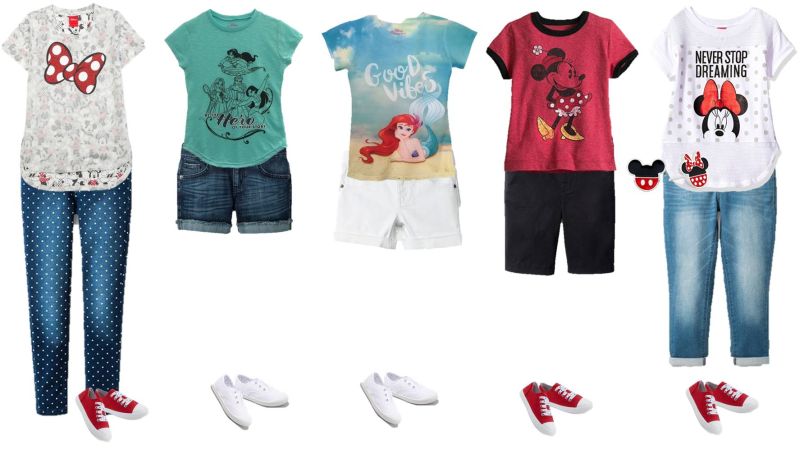 5 Disney Tops & Tees
Mix and match clothing options make dressing your little one so much more convenient for you and makes it easy for her to have her input as well. Mix and match outfits also come in super handy when it's time to travel. More options, less packing. You gotta love that.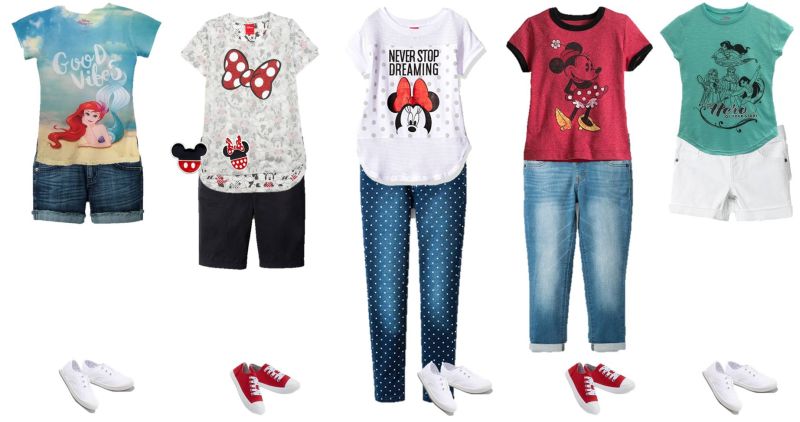 Shoes, Shorts, Jeans & Leggings
Cat & Jack Cuffed Denim Shorts
Cat & Jack Denim Shorts, White
Pop in a couple pairs of shoes because you know a girl has to have options and one pair is just never enough. And you're or she's all set!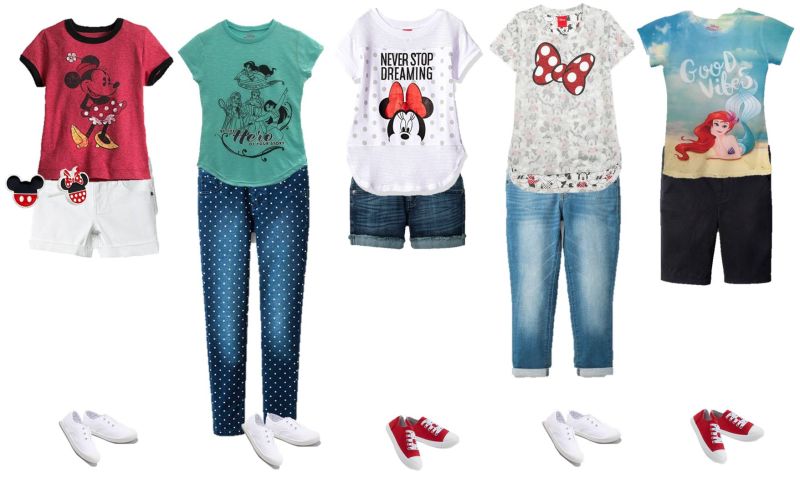 Cat & Jack Laceless Sneakers, White
Accessories!
Oh my goodness, a girl can't forget her accessories! These adorable Disney Sterling Silver Mickey and Minnie Earrings fit the bill perfectly.
How could I forget that?
I won't keep you any longer now that you have all these wonderful mix and match Disney themed outfits your little girl will look fabulous in. Go ahead get shopping!
(Visited 63 times, 1 visits today)