I will admit a lot of the time I think I'm not doing a very good job of being a mom. Maybe all moms are like that, maybe you are, maybe it's just me. I'm not sure. I mean, I blame myself for so many okay maybe all of my kid's bad habits. I certainly blame myself for Bug's autism. I'm sorry but I just can't seem to get past that one. Some days I can but other days I just can't. Especially when an article or study comes up showing what might have been the cause and of course, it has to be something I did or took or allowed doctor's to convince me was safe. UGH.
But then something happens.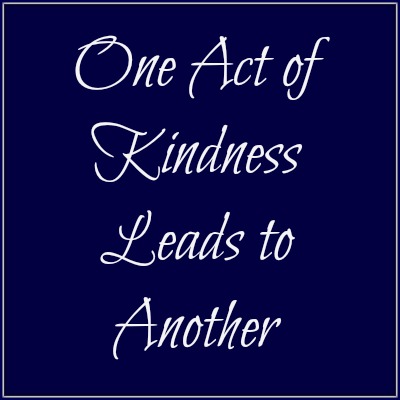 Like yesterday for example, Bug and I were picking up lunch out before we headed over to have lunch with Princess at school. A sweet young lady opened the door for us and got in line behind us. Then to my surprise, Bug leaned in to me and said, "mom, can we let her go first she did open the door for us".  I smiled and told him "of course we can" so he ever so shyly walked over to her and in a soft voice told her she could go in front of us. She seemed surprised by his gesture but took her place in line in front of us.
I was so proud of him for his kind gesture. First for recognizing her gesture and then politely going up to her and offering his kind gesture in return. He was so happy and smiling from ear to ear. My heart just filled with joy for more than just the obvious reason.
He got it! He really did. He picked up on the social situation and did what he should have without any prompting from me at all. From a special needs mom's perspective, this is HUGE! So maybe, just maybe I'm doing something right?
(Visited 13 times, 1 visits today)