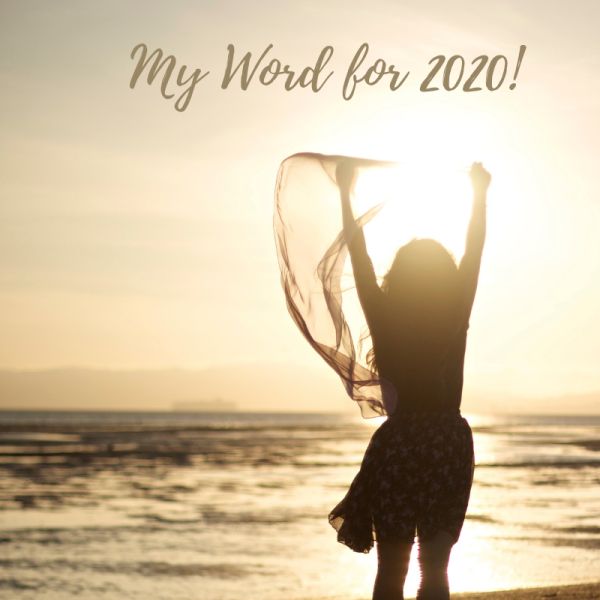 Yes, can you believe it's 2020! I always try and choose a word for the year to help me stay focused on what I want during the year, a word that has meaning and purpose. I've kind of been bouncing back and forth between two – Love and Progress.
Something new for 2020!
This year I'm going to choose 2 words for 2020. One, "progress" because in so many areas of my life I need progress. I need to keep moving forward, growing each step of the way. One of the major things I need to remember about my word, progress, is that it doesn't mean perfection, there is no time limit on progress.
It covers so many aspects of my life and I need and want to keep that my focus point. When I get frustrated and I know I will, I want to bring the word progress back to mind, when I fall or fail at something whether it be with learning a new skill or in my parenting actions I want to come back to this word, Progress and remind myself of how far I have come vs how far I still have to go. I have to stop beating myself up every time I don't meet some beyond attainable goal or time frame I have set for myself or others for that matter.
My Word for 2020 #2!
My second word is Love and while I thought it was just a personal word, it isn't. It's a word that involves not just me, not just the inner me and my family circle but it extends beyond that. Love should motivate everything we do and say not just to others but to ourselves. I know I have said unkind words to myself silently, we all have. Whether it's about what we look like, how something looks like on us, how we did a task or failed to or what the results were when we took ourselves out of our comfort zone.
That's not showing love to myself, that's feeding negativity into myself and in essence to those around me. What kind of an example is that to my kids, to my spouse, to others? So love, yes love is my second word for 2020. It's a very personal one for me. It's a heart wide open word to the ones I love and the world around me. It brings forth kindness and understanding even when I'm upset or hurt but it can also cover over those things and help me to grow and progress as a wife, mom, sister, daughter, friend, Christian, teacher and human.
Last year was hard, very hard so this word means more to me than you will ever know. So much has already gone awry this year, dumb little stuff but you know how it's those dumb little things that make you crazy. But I chose to put Love & Progress first and I was able to start this year off in the most wonderful way.
Starting the new year right
My husband and I with our children by our sides and surrounded by those we love renewed our wedding vows on our 20th anniversary in the exact same location, with the same judge at the same time. While many of those we loved we have lost in those 20 years, their love for us and our love for them was with us in our hearts that day and always.
My wish for you
So here's wishing you a year of love and progress and every good gift there is in store for you and those you love.
What about you?
What's your word for 2020? What will your focus be this year?
(Visited 87 times, 1 visits today)