It's official. The kids are out for the summer.  Now everytime I hear the word summer the words of Amy Foster of Disney Destinations heard at the Disney Social Media Moms Celebration ring loud and clear "only 18 summers".  We only have 18 summers with our kids and when you really look at it, those summers go by so fast.  I look at my kids and think, "Oh my, there are so few of those 18 summers left".  I want to make every summer count. I want them to remember each and every summer with fond memories.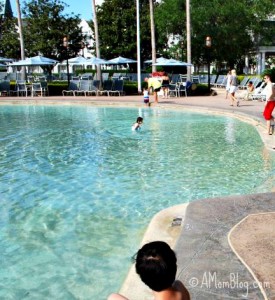 For kids most would say going on vacation somewhere really cool would make fond memories and I totally agree. Heck, I'd love to go to Disneyland or DisneyWorld every summer but it just isn't feasible for us.  And I know working from home gives me some freedom to spend time with the kids but at the same time I know how we fall into the same daily routines and before we know it summer is over and we've done nothing together.
This summer I am bound and determined to do things differently.  It's so easy to say it but it's not so easy to do.  Sure we'll do the daily school activities to keep my kids from regressing over the summer but I want to give them more.  More activities, more fun and more mommy – kids time.  All too often we end up staying inside due to the heat or cause I've got work to do.  No excuses this time. I've put up the calendar and I'm going to write out our activities including therapies, travel, family visits, library visits, lessons, playdates, water fun, etc.
While I am not planning on filling every day, I really would like to do at least a few special things with the kids several times a week.  What are you planning on doing with your kids this summer?
18 summers isn't long. How will you make the most of each one you have left?
I paid a fee to attend the Social Media Moms Celebration at Walt Disney World. As an attendee I received discounted rates and additional perks enhancing the magical Disney experience. I was not asked to blog about my experience. As always all thoughts in this post are my own.
(Visited 123 times, 1 visits today)