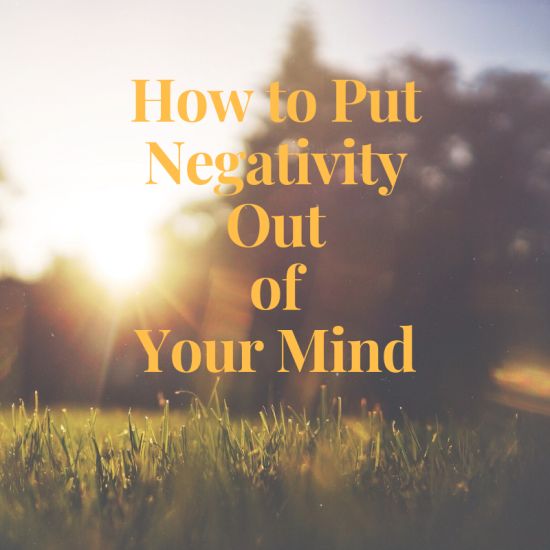 We all have rough days, some days worse than others. Some days negativity comes from those around us but somedays, we do it to ourselves. We let the negative thinking take over.
Recently, I asked some friends about how they handle it because I was having one of those days. The advice and tips they gave me were so loving, kind and helpful that I wanted to share them with you. You just never know when you're going to have to put negativity out of your mind.
Dealing with Negativity
 Self-care – do something to feed your soul. Don't do it for any other reason than it makes you feel good.
Be a duck! – That may sound silly but it was good advice. Let the negativity roll off like water on a duck's back.
My sister has been using that one for years, how could I forget that?
Focus on the Good – Be grateful for the day and move forward with a smile. Too many people have trouble seeing the good that surrounds them. Look for simple things to be grateful for and look for the wonder in small things (little hands, a leaf, wildflowers). It may sound silly but it really did help.
Positivity – Remove yourself from the negativity and surround yourself with positive people who lift your spirits.
Meditation – Close your eyes and be quiet with your thoughts.
Read your Bible – When you're feeling low, God's word reminds you how much you are loved and how precious you are to Him.
Music – Listen to music that makes you happy, that gets your toes tapping and your heart singing. It's amazing how music can change how you feel so quickly.
Learn from it, then move past it – Sometimes the negative can make you stronger, you can learn from it, and then move past it.
Journaling – dump all the negativity that surrounds you onto paper. Let it stay there instead of allowing it to weigh on you.
I hope the next time you are surrounded by negativity, you remember these tips and they help you put the negative thoughts in their place and move past them.