Being able to attend a social media conference out of the country at an all-inclusive resort like Beaches Resorts was a dream come true. But you know what was even better than all that? This one thing and I wish I could have been a bigger part of it – The Sandals Foundation. The Sandals Foundation is the philanthropic arm of Sandals Resorts International. Their promise encompasses goals in three key areas – Education, Community and Environment.
Before attending the conference we were informed of the opportunity we had to pack for a purpose and that purpose was to be part of the generosity of the Sandals Foundation. We voluntarily packed backpacks with school supplies for the children in the Caribbean and presented them at one of our breakfast gatherings at Le Petit Chateau.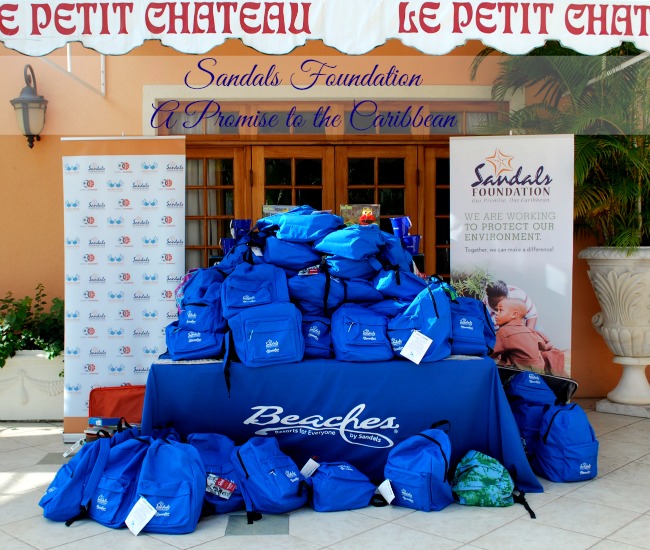 ONE HUNDRED PERCENT
All administrative and management costs associated with the Sandals Foundation are supported by Sandals Resorts International.
When you make a monetary donation, service or in-kind donation to the Sandals Foundation 100% of your contribution goes directly to the people they support in the Caribbean – to fulfilling their promise.
Education is one major area in which the Sandals Foundation focuses. They know the power of education and that the children are the future.
The Beaches Moms group brought backpack upon backpack and suitcase upon suitcase full of school supplies and I'll bet you anything we all wished we could have packed more.
And when these two beautiful young girls sang a portion of the song, "We are the World", I can tell you, I wasn't the only one wiping away tears.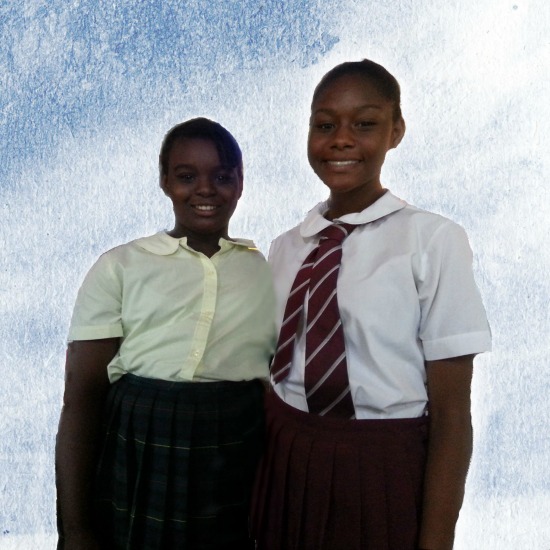 Like I said while being on a tropical island as beautiful as Turks and Caicos is, it's the people, the opportunity to do good and to help children and the community in which they live that truly touched my heart at this conference.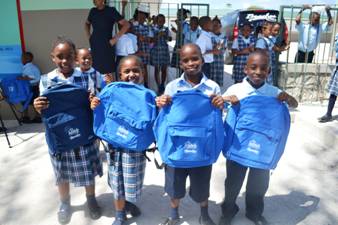 You can be a change agent. I'd like to invite you to Like the Sandals Foundation on Facebook, Follow @SandalsFdn on Twitter & Instagram and visit them online at www.sandalsfoundation.org. Join them in helping to make the Caribbean a better place.
 I paid a fee to attend the Social Media on the Sand conference and was provided with discount rates to do so. I was not asked nor am I required to write about my experiences.
(Visited 61 times, 1 visits today)