I struggled with the idea of paying for another month of swim lessons for Bug. It's been four months and still he wouldn't put his face in the water during swimming lessons. We've been working on this for at least the last several summers with his OT. You kinda need to be able to do that if you want to swim.
Then just when we were about to stop swim lessons, he did it! After four months of lesson after lesson after lesson we waited, we hoped, and we encouraged. And this week it finally happened.  Our Bug put his face in the water during swimming lesson.  And not just his face, his entire head went in and all on his own with just some verbal encouragement from his instructor. It's not the best picture but it fills my heart with joy!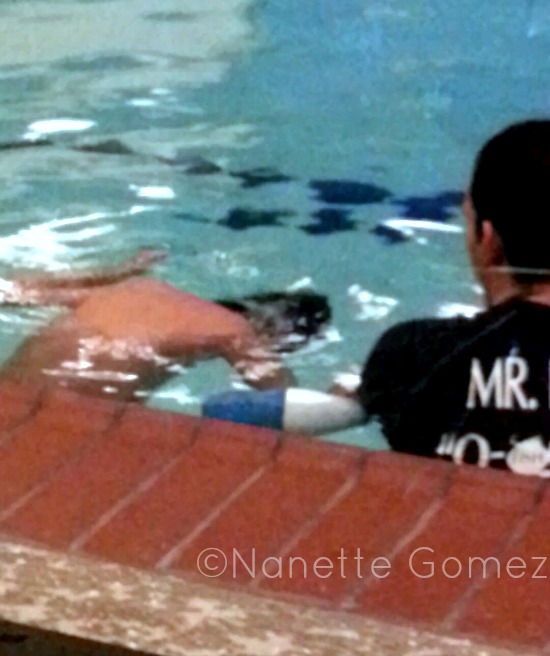 This was such a HUGE accomplishment for him, such a breakthrough on his way to his goal of swimming. Princess caught on quick and enjoys swimming so much and Bug in on his way. This is what we wanted for them both when we started this summer.
As I sat on the other side of the glass I'd see him glancing over to where he knew I was. Even though I knew he couldn't see me, I couldn't help but smile from ear to ear and yes, I cried. I just couldn't hold back those tears of joy.
When I met him at the door as his lesson ended, I could just see the pride beaming from him. He was so proud of himself and rightly so.
I couldn't be more please with what a wonderful job Bug's instructor has done with him at the Houston Swim Club.
(Visited 30 times, 1 visits today)