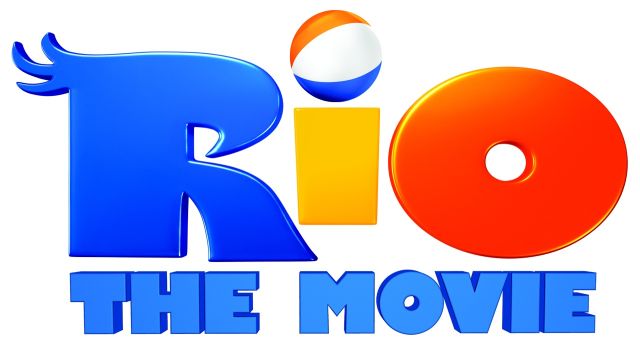 My family and I enjoyed a free screening of the movie RIO. RIO is a fun-filled and very colorful adventure my whole family enjoyed. It came out today, April 15, 2011.
It's a 3-D digital animation comedy directed by Carlos Saldanha with the voices of Anne Hathaway, Jesse Eisenberg, Jemaine Clement, Leslie Mann, George Lopez and more is 92 minutes long and is rated PG.
RIO is about a domesticated Macaw, Blu, the last of his kind by the way, who never learned to fly. When Blu and his owner discover there is one other blue Macaw a female, they head to Rio de Janeiro. But Blue and his female counterpart Jewel are very different.  Blu is domesticated and happy to live in his cage while Jewel on the other had is very independent and hates the idea of not being free to fly.  Sadly Blu and Jewel, the female Macaw are kidnapped (guess that should be birdnapped) fortunately they escape with the help of some wise-cracking city birds and one very funny dog. Think is they are chained together.  Not easy for one bird whose used to flying to get somewhere and the other isn't.  This is where the laughter really kicks in.  It's a story of friendship, love and the strength within.
You can watch the trailer here: RIO The Movie
Princess walked out of theater saying, "mommy RIO made me laugh more than any other movie". And that was one of the things I enjoyed while watching RIO, you heard a lot of laughter not only from the kids but also from the adults, a sign of a good, family movie to me.
(Visited 708 times, 1 visits today)