Acura loaned my family and I the Acura MDX Sport Hybrid for our long summer road trip, however, it does not impact our views of the vehicle. Opinions are 100% our own. Thank you to Acura for being a part of our special summer reunion.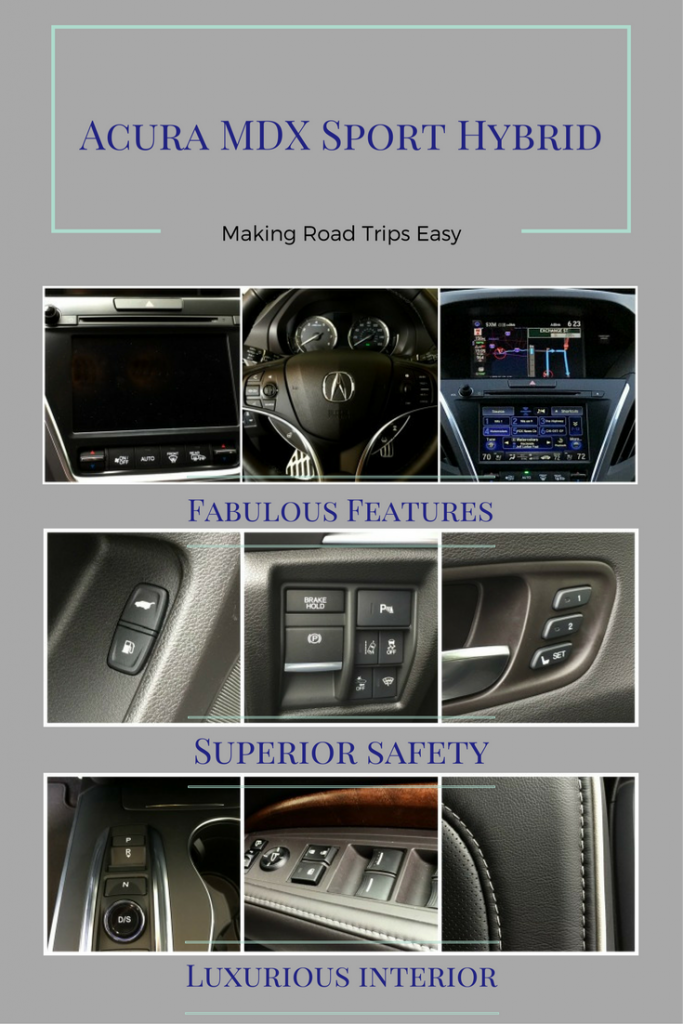 I love being on vacation! That said, our destination was, of course, my favorite place ever to go to – Walt Disney World in Florida for a very special summer reunion! So, I was happy as a clam or should I say mouse to be going?
Road trips especially long ones can be exhausting and sometimes not so much fun especially for the drivers. We had a 14 plus hour drive from Houston, TX to Orlando, Florida. That's just the Google maps estimation. We all know that isn't accurate since you stop to eat, stretch and take potty breaks and that can add on hours to your trip. For the kids it's fun, oh sure they just get to fall asleep in the back seats but it isn't always easy on the driver/drivers. Well, at least that's what I used to think until the Acura MDX Sport Hybrid.
The Acura MDX Sport Hybrid
The first thing we noticed is what a smooth ride we felt. It was like driving on butter but not that slippery. The acceleration on the Acura MDX was great too, no lag whatsoever. You know, for when you need to get onto the highway with all the other traffic going way over the speed limit. You need that acceleration to kick in immediately and on the MDX it certainly does that.
So many safety features!
I could not believe how many safety features there were in the Acura MDX. Seriously, it was like this car could do everything for you, well almost. It was a bit intimidating for me at first with all the features and lights and trying to figure out what it all was before driving it for 14+ hours. But we quickly got the hang of it all and enjoyed testing out the safety features.
The turn radius on the Acura MDX was amazing! It hugs the road so well. I've never been in a car that had such amazing cornering.
26 city/ 27 hwy Oh, how I miss that when I go to fill up our current vehicle. My son loved that you could see how many miles you could drive before needing to fill up. It was a pretty cool feature. He'd watch the number decrement and remind his dad when we needed to fill up.
Navigation (Can only be controlled when the vehicle is parked. This can be a bit annoying to the passenger trying to work the navigation system but it's done to keep the driver's attention on the road.)

The second-row had a center console with 2 USB ports. There were more than enough USB ports to go around even with all the technology we had running on this trip.
LED Foglights

2nd Row Sunshades
Leather seats
Wood accents

Blind Spot Information System This is what I miss most about the Acura MDX, those little flashing lights on the inside of the car near the side view mirror telling me when there is a car in my blind spot. (see the image below)
Surround-View Camera System with multiple viewing angles
Lane Keeping Assist (LKAS) This took some getting used to but after a little while my husband couldn't imagine driving home without it.
Collision Mitigation Braking System (CMBS)
Road Departure Mitigation

Power-adjustable driver's seat with memory settings
Tri-zone automatic climate control. (It's great for when your hubby likes to freeze but you don't.)
Remote start
Moonroof
Proximity key entry

Push button ignition
Parking sensors
There are so many more features I didn't add to this list.
Space
We packed 3 adults and two teens (one nearly 6 ft), 2 carry on suitcases, an ice chest, 2 backpacks, 4 tote bags, a shoe box, and a car jumper along with other miscellaneous items including one Disney cat for a week and a half long trip and a large gift my daughter made for her best friend. Yes, I know we pushed our space limits as the 2017 MDX Hybrid has 14.9 cubic feet of space in its cargo hold. The MDX Sport Hybrid is probably better suited for a family of four, not five if you need the cargo space the third row gives you.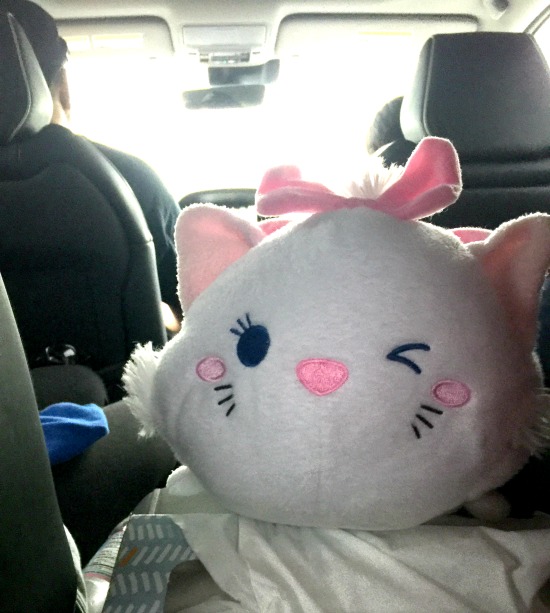 On the way back we added plenty of souvenirs as well. Now, I can pack pretty well so we managed to get it all in but it was pretty overcrowded. My things all fit in half a backpack. The rest of the family not so much. Had we had one less person we probably would have had plenty of space. But I don't think my sister would have been too happy with that idea, after all it took to get her there but that's another story.
The Acura MDX does have seating for 6 people but that leaves very little space for any luggage at all. Plus the rear seats really don't have any leg room. It's not even as wide as a standard tablet. My son couldn't fit back there at all. It was a pretty tight fit for my daughter as well but she was a trooper about it as was my sister.
Why stop when you are loving the drive?
After issues trying to stay at a couple of different hotels we just opted to drive straight home. Yep, 14+ hour drive home. I wasn't sure we could do it but hubby felt confident and well rested after I drove for a bit to take on the task.
Needless to say we made it home safely, and comfortably in the Acura MDX Sport Hybrid. We enjoyed talking and taking in the sites the entire drive home.
And the first thing hubby said was, if we hadn't been driving the Acura MDX there isn't any way he would have done it. With all it's safety features, smooth and quiet ride it made driving so enjoyable and relaxing there was no reason to stop.
(Visited 406 times, 1 visits today)