Our kids need to know they are loved. I just read a post which included a handwritten note by a special needs mom's under ten year old stating basically that he was worthless since no one would come to his party, he had no friends.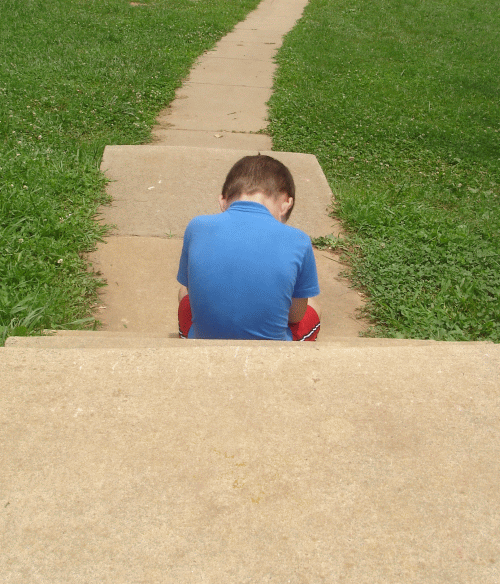 My heart just broke into a million tiny pieces. This isn't a one time thing, this is a recurring instance, every year, every party. So many of our children who are socially awkward feel this way. No, they don't all write it out – some do but not all. But they carry this pain within them. Some not sure how to let it out, how to deal with it  or how to get past it because they are children. Children who should never feel this way – EVER!
As moms and dads our hearts break for our children when they suffer pain. But can you even imagine what it's like as the child who feels so unloved not by his family but because of a lack of friends he would write a message of such low self-worth of himself?
And it isn't just kids with autism, it's lots of kids – kids with special needs, kids who feel different, kids who are shy, kids who are socially awkward. This should not happen. Not to any child, not ever. I'm sorry, I don't usually get so verbal about this but tonight my heart just broke not only for this little child but for his mom because I've been there. I've had my child feel worthless because he didn't have any friends. I've wiped away his tears and did my best to take away the pain but sometimes we just can't take it all away no matter how hard we try, how much we wish we could.
(Visited 154 times, 1 visits today)