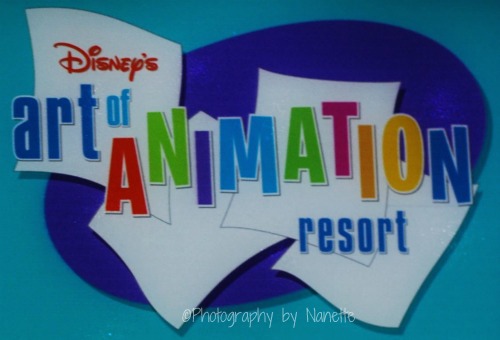 I wanted to share with you my sneak peek at phase one of Disney's newest value resort – Art of Animation.  Be prepared for lots of photos.   Just driving up to this resort you are just pulled into the films, into the artwork. It's an artists' dream resort. It's every child's dream resort. It's every budget minded family's resort.  These photos won't do the resort justice but it will give you an idea of how amazingly breath-taking it is.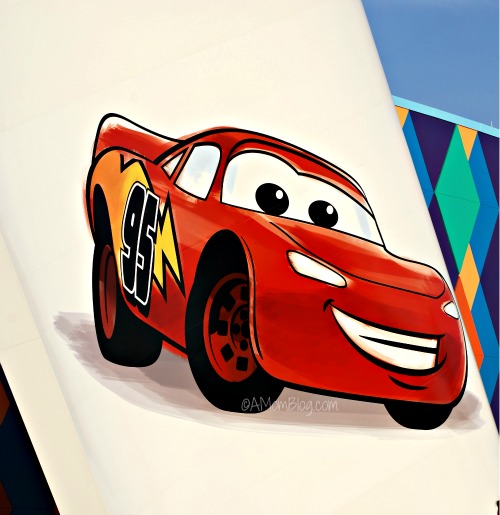 Then as you walk in this is what you will see.  You'll be greeted with colors, art work and displays of creativity all around you.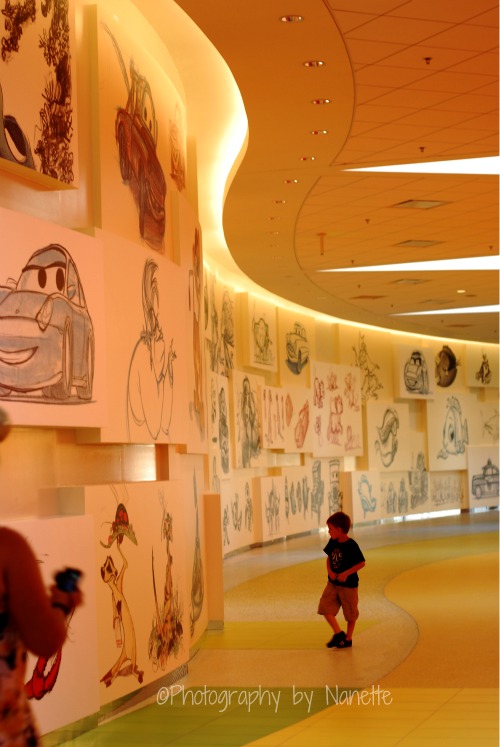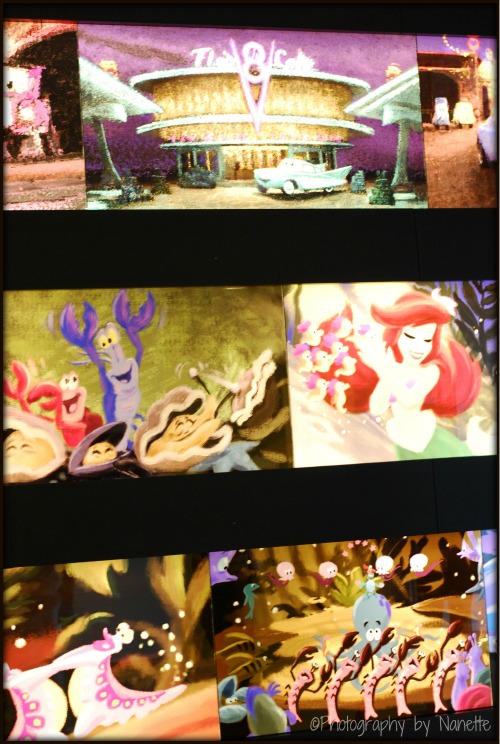 And probably my most favorite accent to this resort is this: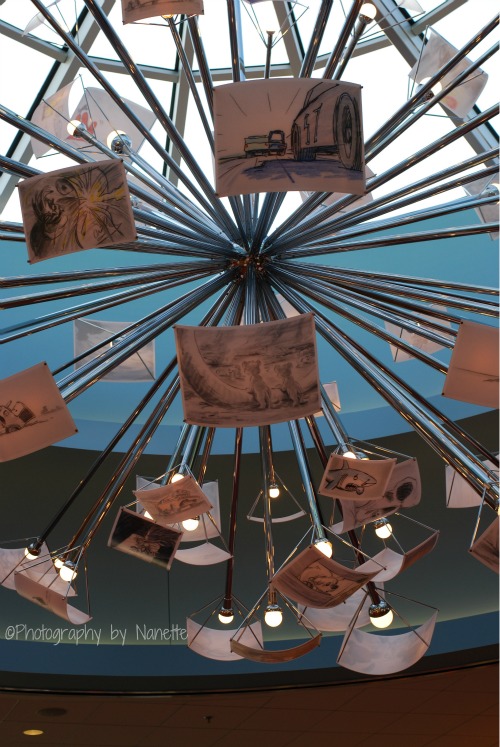 I just couldn't stop looking at it and the artwork and creativity it took to create it.  Then of course as you walk a little further you find a different kind of fun!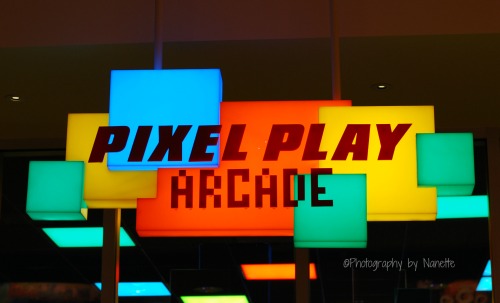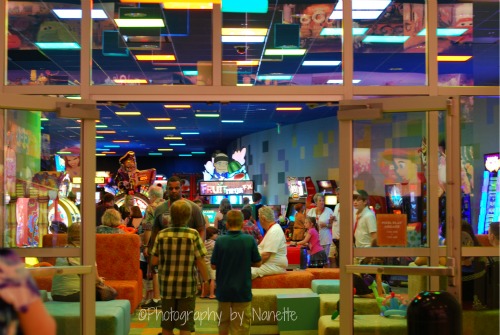 You just could not tear the kids away from the arcade both the big ones (hubbies) and the little ones of course.  But if you can believe it, there's even more when you head out to the pool area which includes a pool of course, a children's play area and water spouts. The fences look like waves, the greenery looks as though you were on the ocean floor. Every detail takes you into Nemo's world.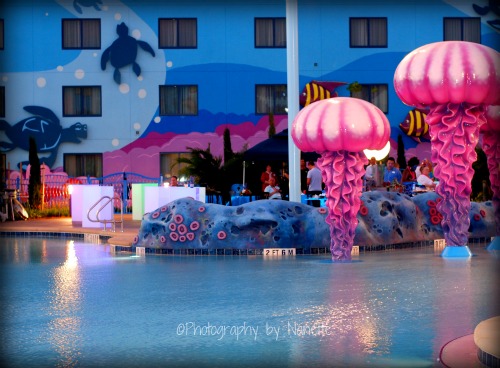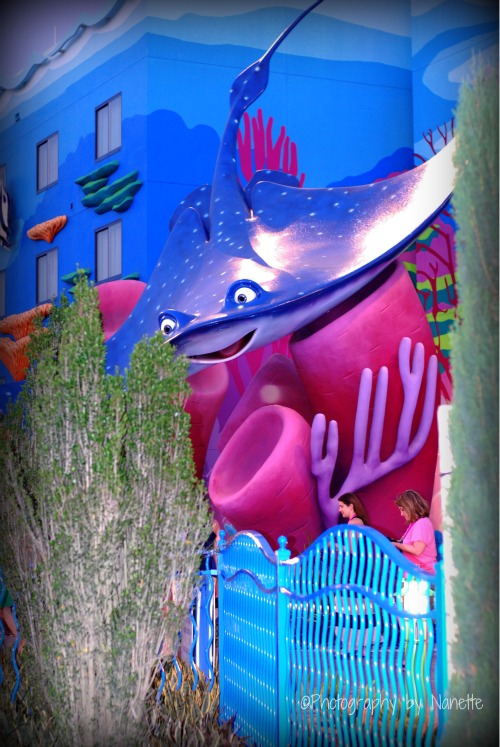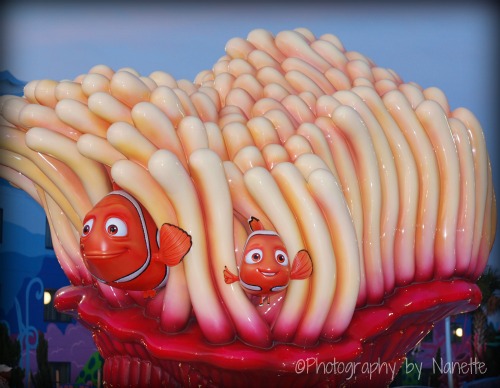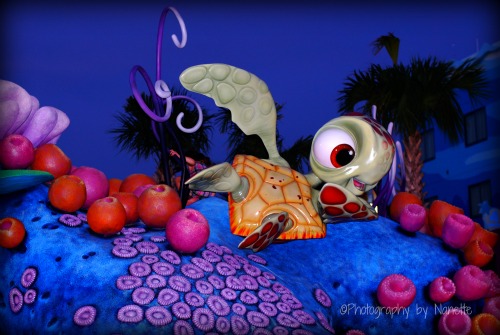 Incredible isn't it?  And I haven't even shown you the rooms in this value resort yet?  I know you are probably tired from all that excitement so why not take a few moments, relax and watch this quick video showing you the resort. accommodations.
In phase one The Finding Nemo wings of the resort will open May 31. These are family suites that have 2 full bathrooms and can sleep up to 6. Then the Cars wing will follow opening on June 18, and The Lion King will open on August 10. The value rooms at The Little Mermaid wings will open on September 15. Just an FYI they are already taking reservations.
I paid a fee to attend the Social Media Moms Celebration at Walt Disney World. As an attendee I received discounted rates and additional perks enhancing the magical Disney experience.I was not asked to blog about my experience. As always all thoughts in this post are my own.
(Visited 200 times, 1 visits today)