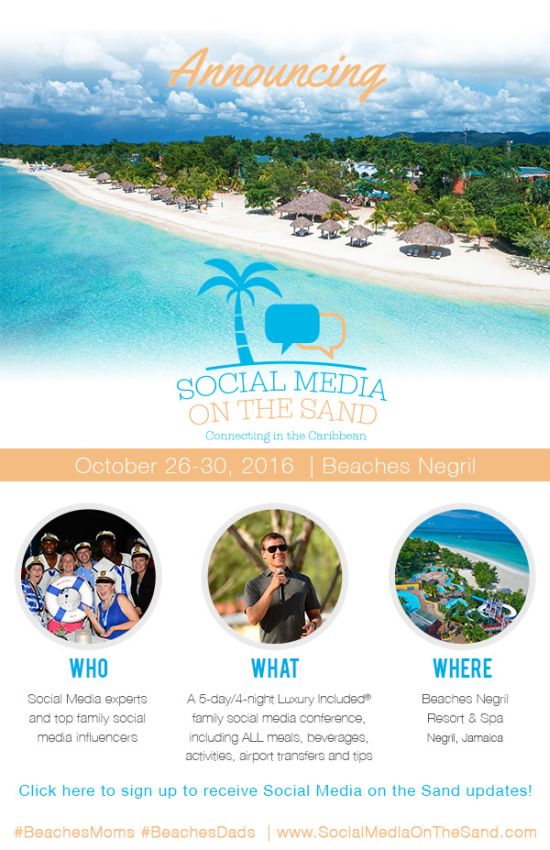 Oh I was so excited to get this email today! The dates for this years Social Media on the Sand Conference have been announced along with the location and did you read where it's going to be? Yes, Jamaica!!!
Oh my goodness how exciting this will be for those invited. I've had the privledge of being invited to the 2014 and 2015 Social Media on the Sand conferences which were both held at Beaches Turks & Caicos Resort Villages & Spa. And all I can say is they were both beyond AMAZING in location, beauty and content. Both times I came home so inspired and so much more in love with Beaches Resorts, the people, the Stewart family, the Beaches Resorts team and the Sandals Foundation and the work they do.
In case you missed those posts you can find them here:
2014 Posts
The Beauty of Beaches Resorts Turks and Caicos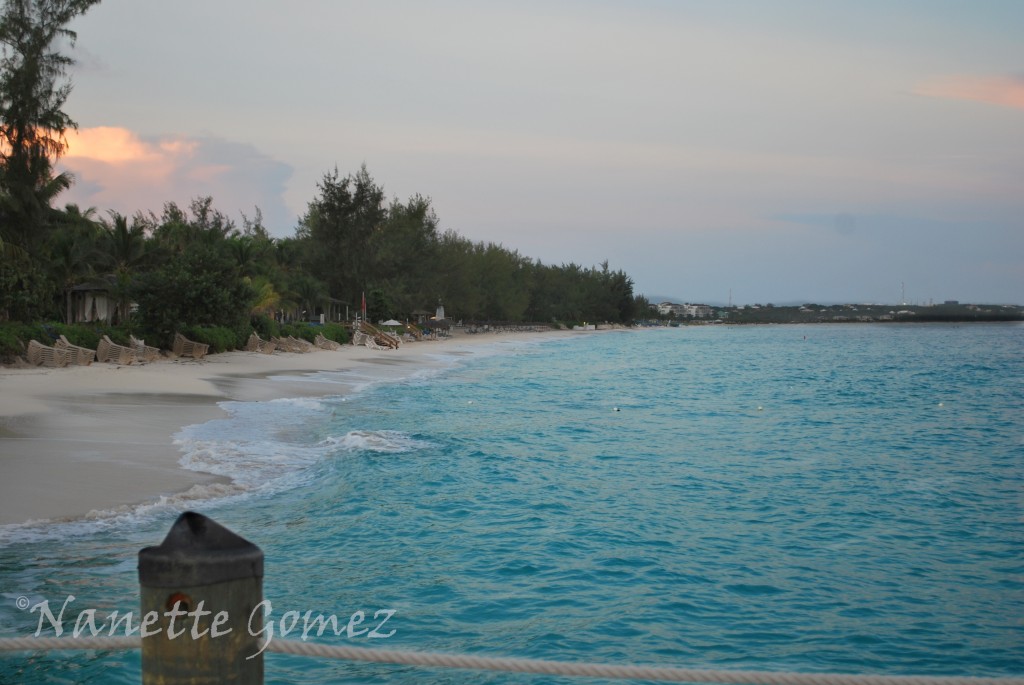 Part of Something Grand at Beaches Resorts
Dining at Beaches Resorts with Food Allergies
Make sure and watch the videos, they are kind of fun.
2015 Posts
Beaches Turks & Caicos Resorts Villages & Spa – It's All About New Experiences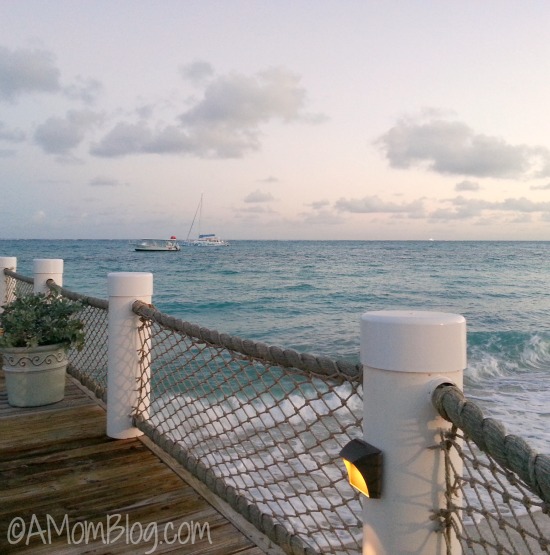 Camp Sesame: Fun with Bert and Ernie
Social Media on the Sand – Welcome to Paradise
They cover everything from the conference information we were provided to the personal experiences at the resort and meeting the children and people of Turks & Caicos. I hope you enjoy them as much as I enjoyed sharing them with you.
Who knows, maybe I'll get lucky and get a chance to attend this year's Social Media on the Sand conference in Negril, Jamaica. If I do, you know I'll be sharing it all along the way. I mean really, how could I not share it right?
Follow the hashtags #beachesmoms #beachesdads for all the excitement. And if you haven't had a chance to follow amomblog yet. Make sure you do 🙂 @amomblog on twitter, amomblog on facebook, amomblog on instagram and amomblog on pinterest!
Chat with you soon!
(Visited 73 times, 1 visits today)