It was finally time to travel to Turks & Caicos! I love travel day! It was a super early flight for me so I was up before the sun and headed to the airport. Honestly, I don't know why I even bothered going to bed the night before it was that early. It was a quick hop over to Miami, a short layover thankfully and then I anxiously awaited this view.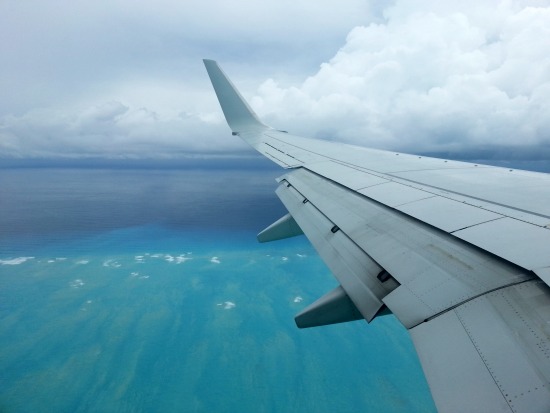 And there it was! That amazingly clear and mesmerizing turquoise water below me. I was almost there! Of course, getting through customs held things up a bit. There was quite a long line ahead of me but patience prevailed and I got to Beaches Resorts.
Got checked in and up to my room in the Caribbean Seaside Village, then took a quick walk across the road to get to the conference registration check-in, picked up my conference info and gift bag from the conference sponsors and was free to enjoy the resort till our first event. I love that everything was right outside the lobby door – the water park, Bobby Dee's (yes, I had a lot of ice cream), registration desk, the gift shop, multiple restaurants, and the nurse's station. Yay, I didn't need it this year. LOL After grabbing some lunch at Bobby Dee's I headed back to my room to get unpacked before the first event. I can't live out of a suitcase, it just drives me nuts.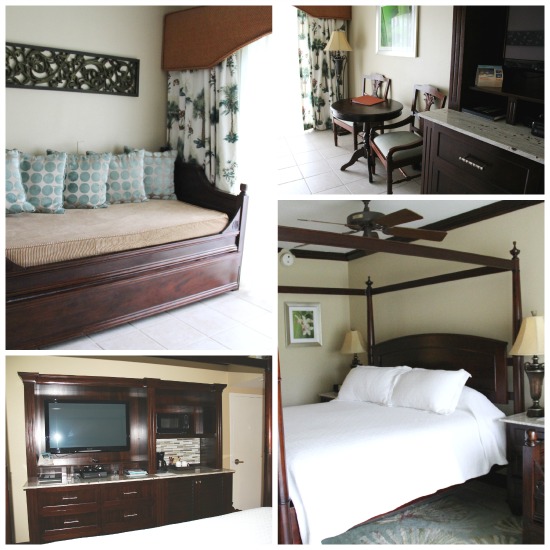 A Sunset, Sip & Social Welcome Cocktail Party at the Key West Village Main Pool Deck was the official beginning of the 2nd Annual Social Media on the Sand Conference. It was held for the second time at Beaches Turks & Caicos Resorts Villages and Spa. Oh how I missed the beauty and over the top kindess of the staff. The theme for our evening event was "nautical". I love the hats we got as we entered the event. It went perfect with my Lands End swim tee. No I wasn't going swimming, I just love my Land's End tee and it's perfect to wear anytime.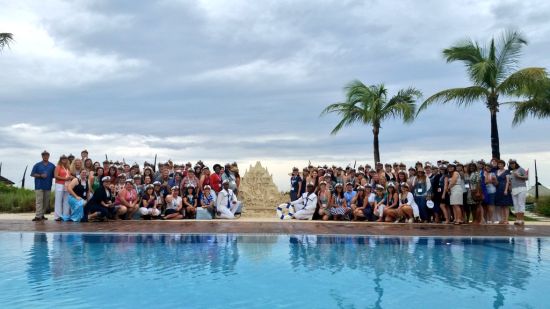 We're a pretty good looking bunch don't you think? Although I will admit I can't even find myself in the photo. I think I was on the left but I'm a little short so that may be why I can't be seen.
We enjoyed appetizers, drinks (ok, I don't drink but I heard the drinks were refreshing) and networking and meeting new friends and catching up with old ones.
After some photos, networking, chatting and laughing among friends we were free to enjoy some dinner and leisure time as we pleased.
My friends and I decided to try out Arizona's for dinner. Arizona's is one of the family friendly restaurants. It was defintely one of my favorite spots to eat at – good food, relaxing atmosphere and good friends. Made for the perfect ending to a very long travel day.
I paid a fee to attend the Social Media on the Sand conference as you would any other conference. I did receive a discounted rated from Beaches Resorts in Turks and Caicos for my stay. Thank you to BSM Media, Beaches Resorts and all the conference sponsors who made Social Media on the Sand possible.
(Visited 68 times, 1 visits today)