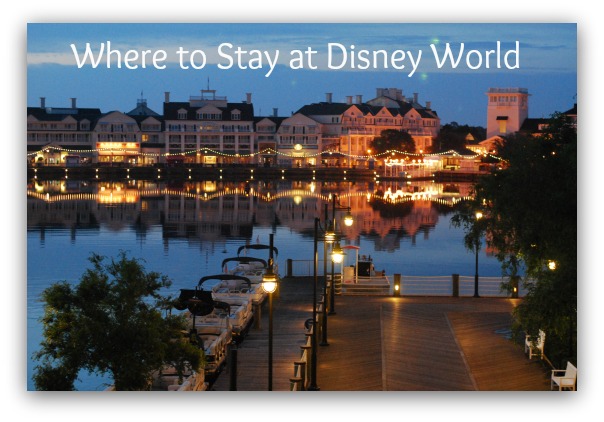 Last week, I shared with you some of our favorite resorts and locations both on and off-property when visiting Disneyland in California. This week I'll be sharing with you some of my favorite resorts at Disney World in Florida. This way, you'll know what your options are for both locations which will give you a better idea of what your choices are and what you will need to budget for for lodging.
I have personally stayed at a couple of the resorts at Disney World so I can tell you from experience what I like and didn't like. And since I just love taking photos of the resorts, you'll get a view from another resort guest and not a professional photographer who is there to make it look totally awesome. I want you to know what to expect as a consumer just like me.
It's great to have choices and Disney World has got plenty of them for you. I've personally stayed at the Contemporary, Polynesian and Yacht Club. My review of the Art of Animation was a special sneak peek before it opened and is a gorgeous, family fun option for those with little ones or those who may have a large family and need the additional room. It is considered a value resort. Check out my reviews on the resorts below.
My favorite part about staying at the Contemporary was of course being so close to Magic Kingdom.
Favorite part of staying at the Yacht Club was the nice walk over to Epcot plus I loved the nautical feel to the entire resort.
Favorite part of staying at the Polynesian enjoying the feeling of being on an exotic island paradise. That and the fact that you can get a Dole Whip there too! Don't know what a Dole Whip is? I must share that with you soon.
The pool here is absolutely gorgeous! My kids didn't want to leave the arcade which many of the resort have including the Contemporary which I also had a hard time prying my kids out of.
Here are just a few photos from our stays at Disney World.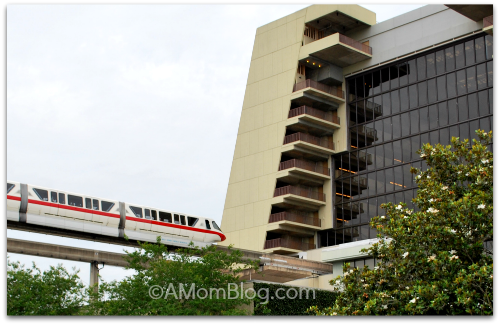 Disney Contemporary Resort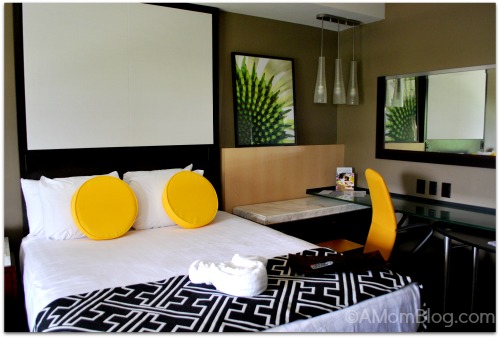 Disney Polynesian Resort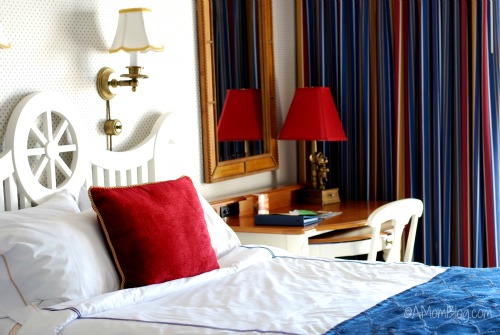 Disney Yacht Club Resort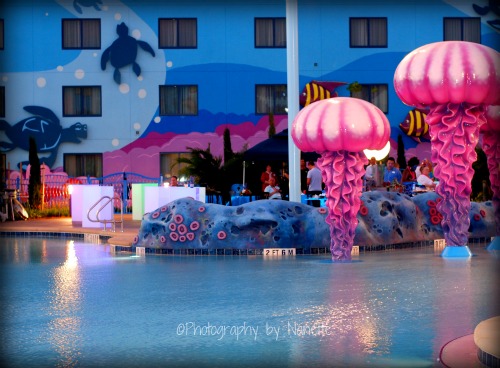 Disney Art of Animation – Finding Nemo
Walt Disney World has so many options for lodging ranging in price from around $100 a night on up. You can see all the resorts here Walt Disney World Resorts. There are of course plenty of off property hotels as well. If you are ok with driving back and forth from Disney there are plenty of options but you will have to go back to reality and traffic, etc. Me? I like to stay in the magic and not think about anything else till I have to.
Next week, I'll share with you some of places we love to eat at! Yum.
(Visited 96 times, 1 visits today)