I love Texas, I do. This is my home but come summer time, boy does it get HOT! It's only June and the temps with the heat index have been well over 100. So you can imagine keeping cool is pretty high on my priority list.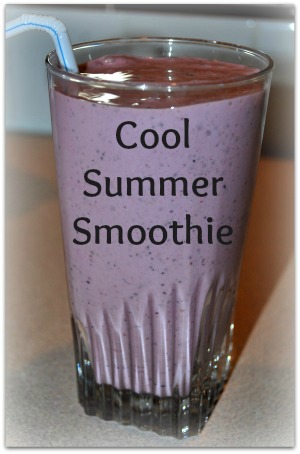 I received a free Lactaid coupon so I decided to try and make a nice, cold smoothie with it. I like smoothies cause they are cool, refreshing and I can get 3 fruit servings in one tall glass. I am always trying to get my kids to drink smoothies but they always refuse. But not this time! My pickiest kiddo drank one. Yay! I'm no foodie so my recipe is simple: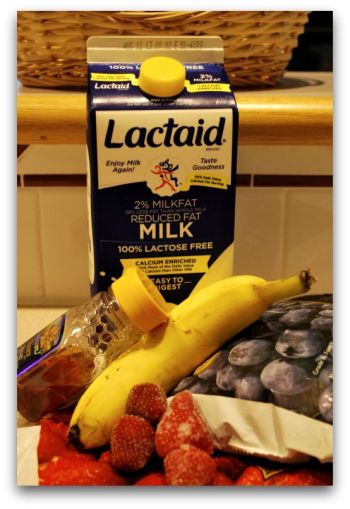 6-8 oz. of Lactaid lactose free milk (I used the 2% milk)
1 small banana
6-8 strawberries
Handful of blueberries
Honey

Note: As far as the honey goes, add as much as you like. I don't like mine too sweet so I don't add too much just enough to taste.
Combine all ingredients in the blender and blend until you get the consistency you like. With the Lactaid, the smoothie came out nice and thick which was much more filling than the usual milk I use. That was a good thing, because I have been known to just have a smoothie and a handful of nuts for lunch or even for breakfast. I know, not the best meal option but better than skipping a meal when I'm in a rush.
Like I said, I'm no foodie but Melissa d'Arabian is. She appeared on the TODAY Show and made a Chicken with lactose-free creamy mushroom sauce recipe that looks delicious! In case you missed it, you can watch it here
 Visit NBCNews.com for breaking news, world news, and news about the economy
This is a sponsored post and I have been compensated for my time. All opinions are my own.
(Visited 92 times, 1 visits today)