Are your kids as excited as we are for the upcoming release of ToyStory 4 this Friday, June 21, 2019? Personally, I'm excited to see how ToyStory4 unfolds and to see our ToyStory friends again. We've been staying away from watching the trailers, etc. because my daughter wants to be totally surprised when we watch ToyStory4. So I have to post this when she's not looking.
How about your kids? Do they watch the trailers? Are they beyond ready to see ToyStory4 in the theater?
Free ToyStory 4 Printables!
Well, they only have to wait just a few more days. To help build even more anticipation for them, I've got some fun, free ToyStory 4 printables for you – games, recipes, and coloring pages!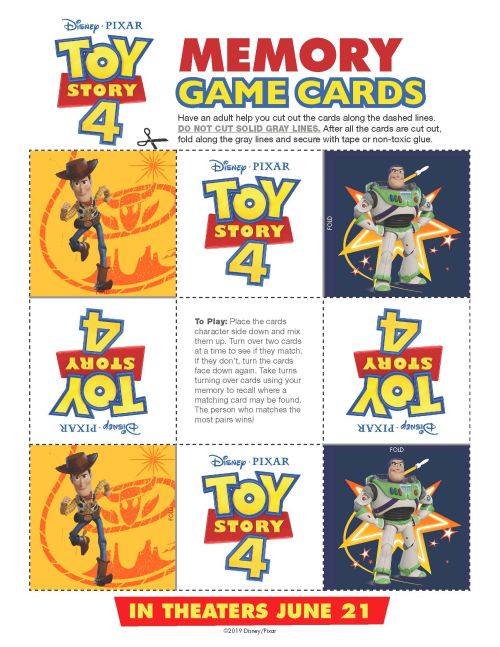 Go ahead download them all!
ToyStory4 Road Trip Bingo Game Cards
ToyStory4 Road Trip Snack Recipes
If you have an Instagram account and share their creative ToyStory4 coloring pages on IG tag me @AMomBlog. I'd love to see your children's artwork.
(Visited 274 times, 1 visits today)