Hi and welcome to Living & Loving Life As A Mom at amomblog.com  It's so nice to have you have you here.  Please before I let you go so you can have a look around let me just introduce myself real quick.
I'm a mom obviously, that's kind of a given huh? a mom of two awesome kiddos, my daughter, Princess and my son, Little Bug.  Little Bug is the a major focus of this blog because everyday as a family we face challenges of a brain disorder.  Some good things, some bad, some awesome days, some not so hot ones.  We face each and every challenge with hope and determination.  We celebrate each and every victory and triumph over them.  I love everything about my life as a mom and I love sharing it with you. So, welcome to my little part of the blogosphere. (If you'd like to learn a little more about me stop by the about page.) 🙂
Can I get you a something to drink before you begin? A cup of tea or coffee perhaps?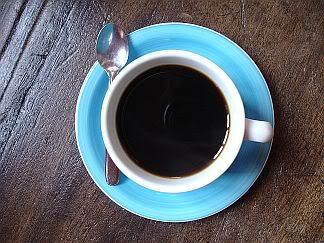 Would you care for a cheesecake?
And yes, they are as delicious as they look. Just one won't hurt your waistline too much. I promise.
I hope you are enjoying the Ultimate Blog Party hosted by 5MinutesforMom (sponsored by Scrubbing Bubbles Extend-A-Clean Power Sprayer).  Enjoy your visit here and please feel free to leave me a comment so I know you've come by and I can stop over at your place too.  I'd love the chance to say hello.
There are so many neat prizes to be won at this year's Ultimate Blog Party, but my top three picks would be:

$50 Cash – Paypal
$55 Amazon g/c

And if my top three picks are already chosen, I'd love any g/c to 1st) Amazon.com or 2nd) Be My Guest certificate ($250 value) for one lucky winner, (2 night stay for a family of four) at any Hilton Garden Inn.
(Visited 1,618 times, 1 visits today)