This is a sponsored post and contains affiliate links. These links provide us with a small amount at no cost to you to support this blog. Thank you for taking a moment to support AMomBlog.com
Music has such a way of brightening up your day. As a Disney fan, one of the things I love most about Disney movies is the music! Everyone has a favorite song but do you have a favorite Disney song?
The Happiest Playlist on Earth!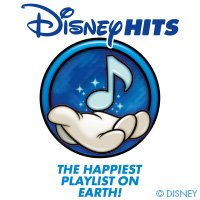 I've been trying to narrow it down to just one and it's so hard because I love so many of them. I guess it would depend on the day and the kind of mood I'm in.
Feeling a sappy and in love? I See the Light from Tangled, Tale as Old as Time from Beauty and the Beast
Feeling empowered? Touch the Sky from Brave, I'll Make a Man Out of You from Mulan
Oh, there are just too many of them to pick just one!
Valpak's Disney Music Sweepstakes
Thankfully you don't have to choose just one! Head over to Valpak's Disney Music Sweepstakes and listen to a whole list of Disney Hits!
Enter to win:
Prizes: One (1) Grand Prize winner will receive a Sonos 5.1 Surround Sound Set with Playbase (valued at $1,796.00).
Twenty (20) Secondary Prize winners will each receive a Spotify subscription (valued at $120).
Sweepstakes began 2/19 and ends on 3/29.
Full rules can be found here.
My favorite Disney song
Ok, I think for today at least (guess I'm feeling a little sappy) my favorite Disney song is: I See the Light from Tangled
What's yours?
(Visited 194 times, 1 visits today)